About ECA Professional Year
The ECA Professional Year Programs offers a unique combination of qualified trainers with real-world business experience and highly focused modules to prepare you for your professional career in Australia. Intakes are year-round in Sydney, Melbourne, and Brisbane, and the full program including the internship component takes 44 weeks to complete.
ECA Professional Year offers a skilled migration program through the Australian Computer Society (ACS) as a pathway to employment for graduates of computing and ICT. It is a practical pathway from university to employment, so that ICT graduates are job-ready.
How is the Program delivered?
The ECA Professional Year encompasses:
The Professional Year program structure which is delivered over a 44-52 weeks period.
A 245- hour internship in an Australian company working in your industry.
For IT students, there is a compulsory online program: Professional Environments (PE) developed and managed by the Australian Computer Society (ACS)
The ECA Professional Year course structure covers various modules which are designed, alongside partner organisations and companies, to ensure graduates are equipped with the skills and knowledge necessary to succeed in the Australian workforce. The ECA Professional Year internship gives students the opportunity to apply this knowledge to their relevant industry and to gain insight and experience in the Australian workplace.
Benefits of studying with ECA Professional Year?
Year-round student intakes on the Sydney, Melbourne, and Brisbane campuses.
Flexible timetable with day, evening and weekend class options.
Guaranteed internship placement with a specialised team to help you find a suitable and rewarding placement.
Access to leading industry representatives and industry networking events.
Excellent employment outcomes with many internships leading directly to paid employment.
Modern, centrally located campuses in Sydney, Melbourne and Brisbane.
Highly experienced and knowledgeable industry based trainers.
On successful completion of the ECA Professional Year course, students are granted 5 additional migration points towards their skilled migration Expression of Interest (EOI).
"Your first steps towards a rewarding professional career"
Welcome to ECA's Professional Year! If you choose to study with us, you will be studying with one of the most experienced providers in the market. We believe in quality education for our students and we have years of experience and success in producing highly employable graduates.Our professional year program gives overseas students a pathway from university to professional employment in Australia. Many of our ECA Professional Year graduates have gone directly into full-time employment within highly reputable companies in Australia.
We are committed to equipping students with the knowledge and practical skills necessary for a professional career in their chosen field and are also focused on professional development and the acquisition of vital skills for participation within the Australian workplace. In choosing ECA Professional Year, you will not only have access to highly experienced and qualified trainers, but you will also be guaranteed a rewarding internship placement related to your field of interest.
ECA Professional Year Team
MEET OUR PROFESSIONAL TEAM
Our professional and friendly team will help you.
Luciano
General Manager – Group VET & ECA PY
Sarah
Director of studies ECA PY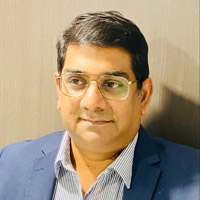 Anil
Acting Director of Studies - ECA PY
Loren
Business Operations Manager - VET Group & ECA PY
Rachel
Team Leader - Student Services & Admissions
Shandilya
Talent Recruitment Manager